Recommended by industry experts, our product - Business Bits fits into your business requirements so smoothly that you would hardly notice a difference in flow of your work, yet you would be able to see a visible reduction in your daily hassles.
Don't believe what we say.
Check out what industry experts have to say about Business Bits.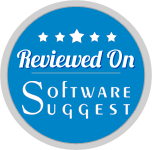 Feature Highlights:
> Subscriptions start as low as just INR 2500/- per user per year.
> Free of cost customization throughout subscription period.
> Designed from scratch to address issues faced by small business owners / managers.
> Pocket friendly business management system.
> Extremely small learning curve due to intuitive interface and workflows.
> Reduced data entry requirements.
> No installation or manual upgrades required. We keep your system upgraded at no extra cost, so you always have the latest version of the software.
> No need to worry about data backups. Your data is backed up daily by us.
> Switching device to use business bits is as simple as opening a website on another device. Works with devices of any size running on any operating systems.
> Designed in a unique way so that it would always suit your flow of work.
For complete details about features and functionalities of Business Bits,
Click here
or logon to
https://www.businessbits.in/
. You may also choose to fill in the form below or call us at +91-79-29705576 or +91-9727070842 to get more details or to place a request for demo.